Post your quality donations
From clothing and accessories to delph, collectables, tech or jewellery you can use our postal donation service for free. Safe in the knowledge that your items are fully tracked until they arrive with us.
Help support Action Cancer.
Simply download a freepost label and drop to your local Collect+point.
Check out the items below that we love to accept or click here!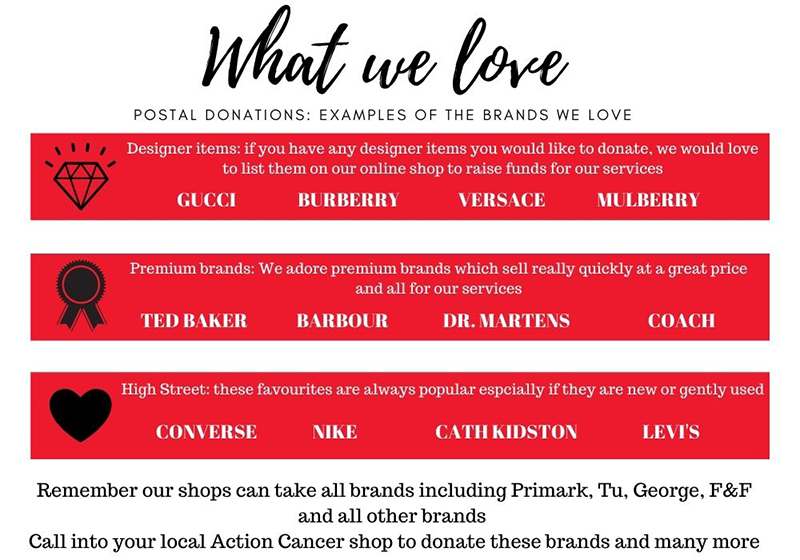 High value or specialist items
If you would like to donate high value items to one of our shops, making a donation just got that much easier. Send us your best items in the post for free with our great new convenient freepost donation service.
We have a team of experts on hand to make sure we can get the best possible price for any valuable or specialist item donated to us to go towards our cancer prevention, detection and support services in Northern Ireland.
If you can remember to Gift Aid your item. Find out more about Gift Aid and print a Gift Aid form to post back with your donation.