50 Miles in May Challenge

50 Miles in May Challenge
Challenge yourself to completing 50 miles throughout the month of May and do it your way!
This fundraiser, proudly sponsored by Donaghys Shoes Banbridge, encourages you to cover 50 miles over the 31 days in May – that's an average of 3,406 steps or 1.6 miles a day.
This is a challenge for ALL abilities!
If you are looking to for a way to introduce an exercise routine into your day, this is the perfect place to start the journey to a healthier you.
If you are already quite physically active, then this is an opportunity to push yourself that little bit further by adding an ADDITIONAL 50 miles to your exercise routine in May. e.g. If you already run 5 miles on a Sunday, push yourself to 6.6 miles instead; if your daily steps target is 10K per a day then why not challenge yourself to 13,400?
Every mile you clock, every step you take you will be helping Action Cancer to support local people, and their families, affected by a cancer diagnosis. This will also allow you to look after your own health and well-being at the same time.
Once you have registered we will send out your very own Action Cancer t-shirt and fundraising pack.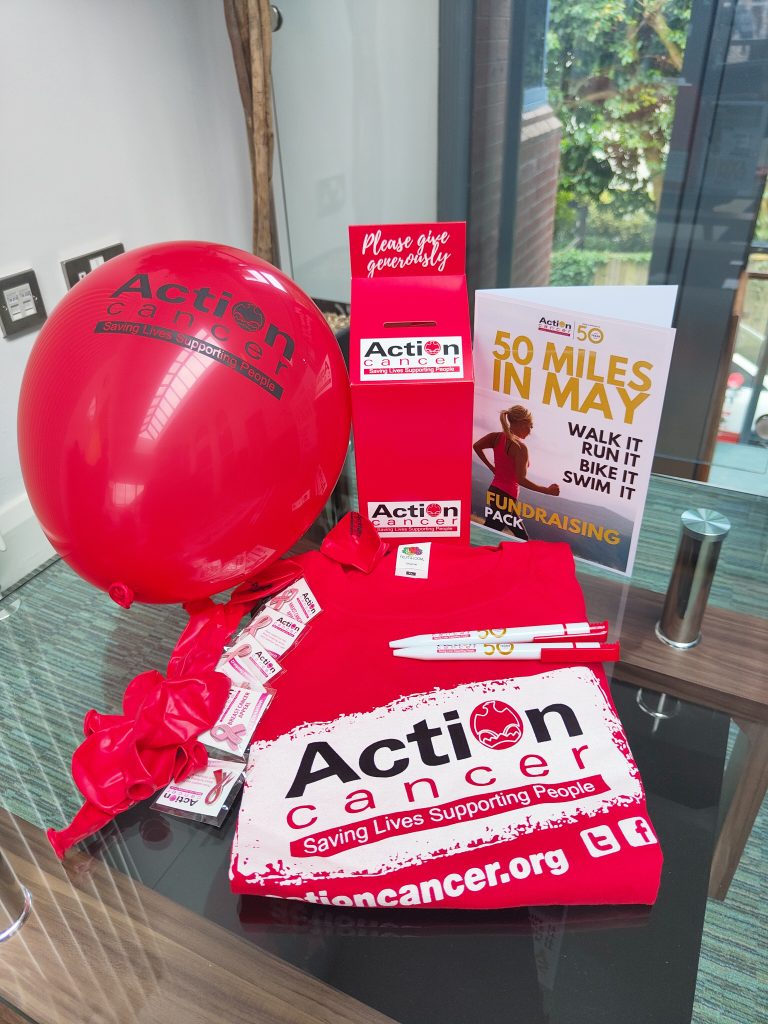 We have created a Just Giving online donations page which can be linked to your social media pages – just click here: 50 Miles in May Just Giving Page

As a thank you for taking this challenge, Donaghys Shoes Banbridge, have very kindly donated a £100 voucher for the participant with the top fundraising total plus 2 runner up £50 vouchers!
So what are you waiting for? Run it – Walk it – Bike it – Swim it … DO IT!
If you need any other information please email [email protected] or call Mark on 07580133752.
Related Events