Join Team Action Cancer and Champion our Cause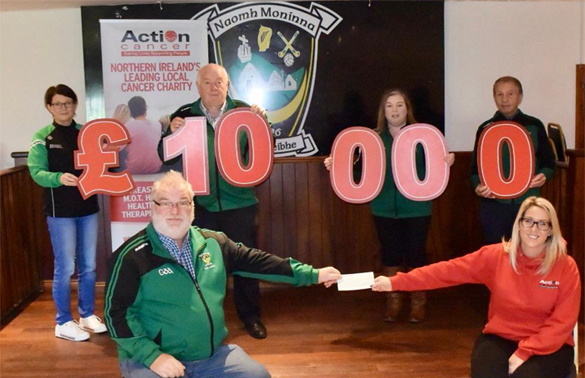 Many members of clubs and societies share a feeling of being part of a team, seeing the mental and physical benefits, that sense of achievement and friendship – the passion!  
Thinking about using your skills and passion to help save local lives impacted by cancer?   
14 men a day are diagnosed with cancer in Northern Ireland and 13 women. That's why we have Golf, GAA, Rotary, Rugby, Football and a wide range of other clubs supporting our work.  
Talk with Leigh Osborne on 028 9080 3347 or email [email protected]  
We provide branded buckets, banners, balloons and T shirts, etc. We will celebrate your achievements on our social media! 
"At Killeavy GAA we always try to consider those less fortunate than ourselves and include worthy charities in our fundraising efforts. We were delighted to present Action Cancer with £10,000 raised over a year of various fundraising activities. It is a fantastic local charity!" – Fionnuala O'Neill